STacey L Kirby: Civil Presence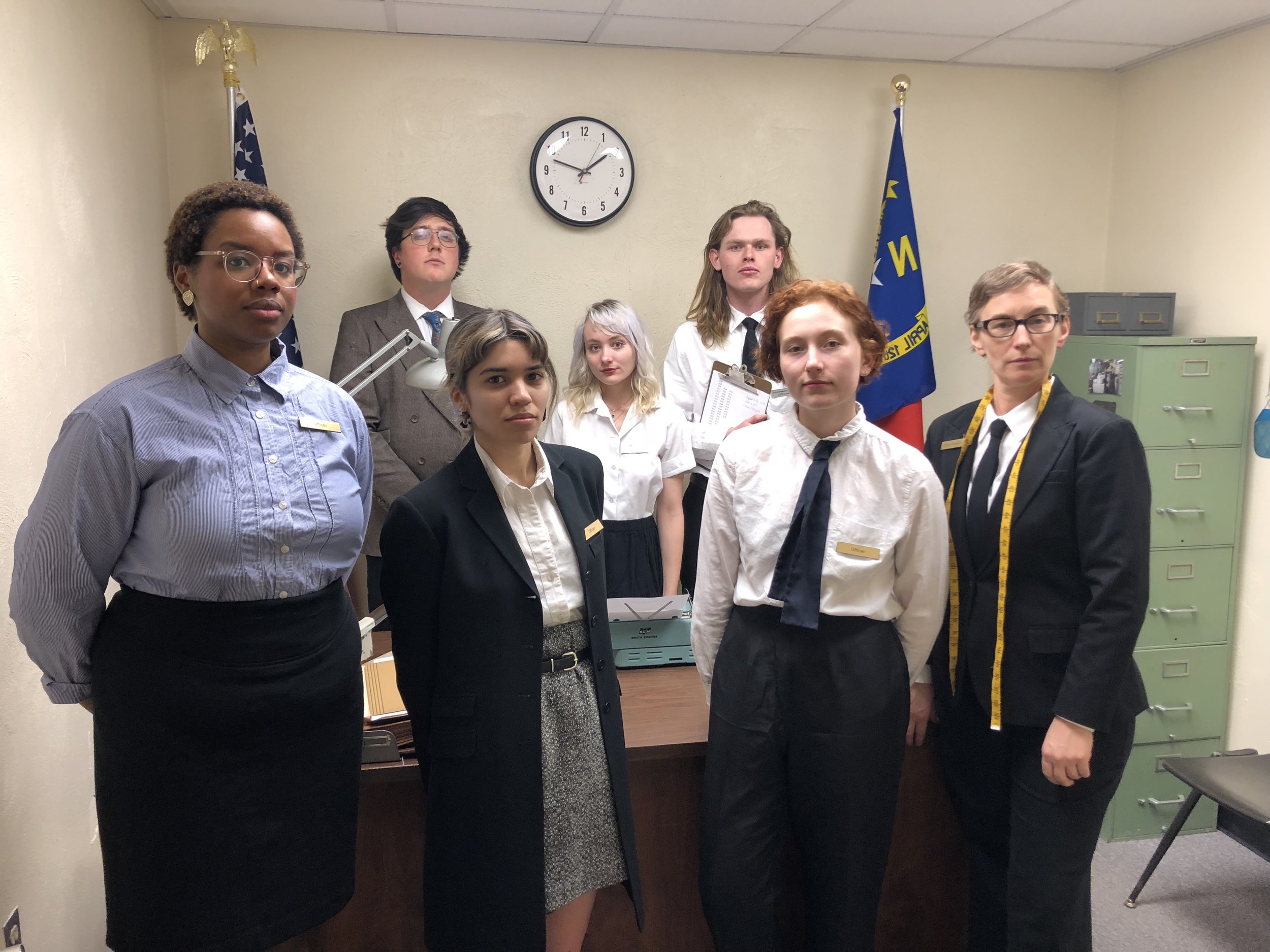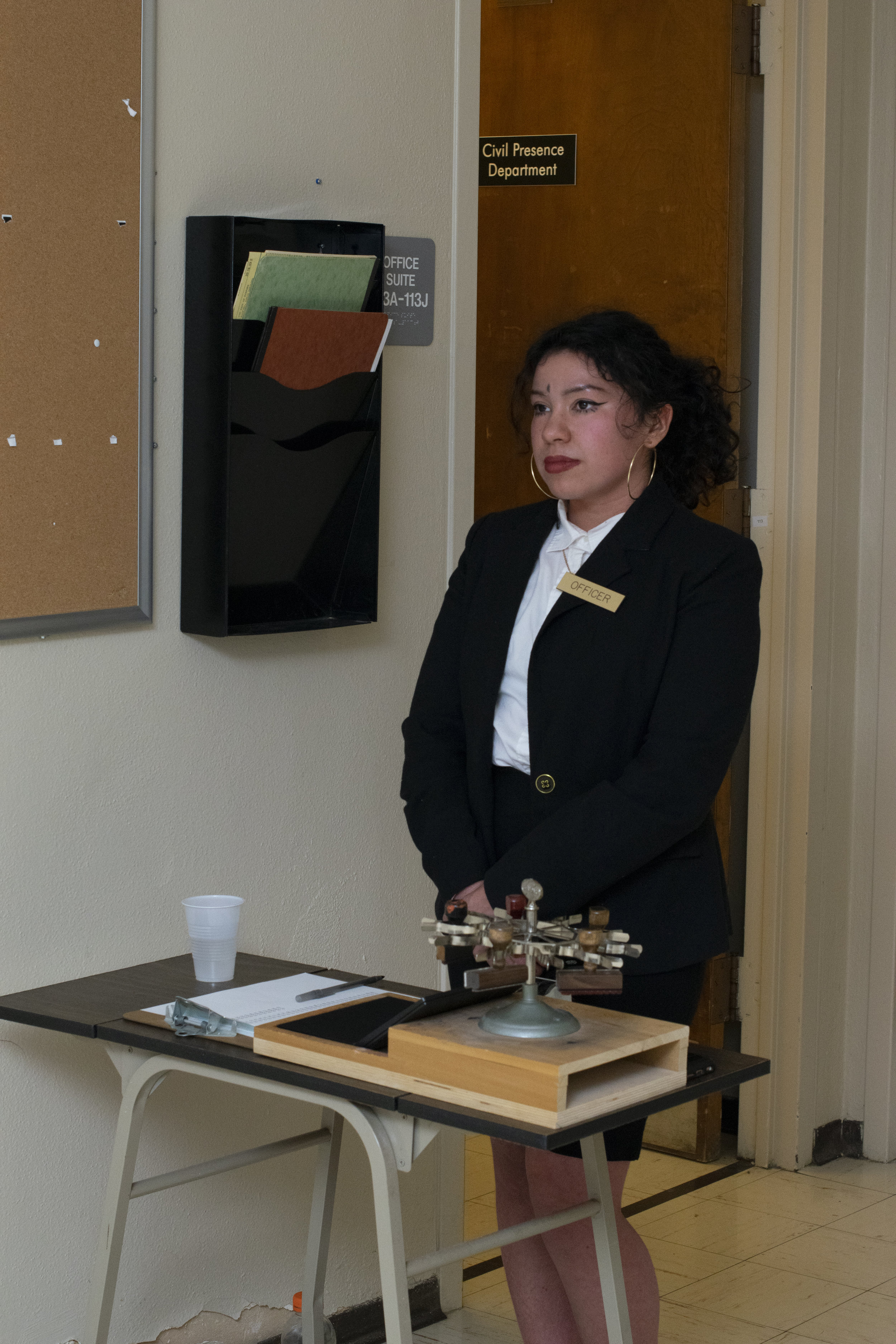 Smith Gallery At Appalachian State University, Spring 2019
From February 28- March 21 2019 the Smith gallery hosted Civil Presence, by Durham based artist and activist Stacey L Kirby. The project makes use of bureaucratic forms and the styles of interaction associated with the way the State confers citizenship and ritualizes civil authority. It was developed in response to the current administration's immigration policies and their negative impact on Latinx individuals in this country, with the goal of offering project participants tools to grapple with issues of citizenship, political identity, and human rights through art and performance, which culturally functions as a sanctified safe space that allows for openness, exploration, play and embodiment.
The exhibition centered around the creation of a site specific installation- "the Department of Civil Presence," which was embedded into a corridor of administrative offices in a classroom building at Appalachian. This pseudo-institution was loosely based on the United States Citizenship and Immigration Services agency.
The department was activated through two interactive performances in which visitors were asked to undergo an assessment of their civil presence that engages rituals of citizenship, from the filling out of governmental forms to pledging allegiance. These assessments were led by Kirby along with students and community members performing as officers during the event.
To accompany the installation and performance, the gallery featured a selection of Kirby's past projects at it's home location. Along with video documentation of some of Kirby's other performance works, students in the Art Department created a large scale mural based on Kirby's Yo Soy Vàlida billboard that was shown along the Durham Freeway in the months leading up to mid-term elections in 2018. The message of the piece, "I am Valid," boldly affirms the presence of Latinx people in the US.
Ando, a citizen news magazine, operated by local teen Raffaell Vazquez and his family, that broadcasts editorial videos through its youtube channel to the Latinx community was the media partner for the project. Other community partners included the Immigrant Justice Committee and Appalachian's Hispanic Student Association, which presented a community conversation on Immigration Rights in the High Country, with local law enforcement agents, civil rights experts, and legal counselors.